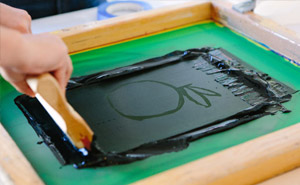 Screen printing is a very cost effective solution for producing a large quantity of the same signs and graphics. There are many pros to using Screen Printing; however, the main advantage is the unique visual result it creates. The inks used are very durable, the colours are extremely vivid, particularly for outdoor uses, making this a robust and time-tested reproduction technique.
It is a versatile printing process which can be used on a large variety of surfaces from small self adhesive stickers and graphics to dimensional metal/wood signs.
At Bathurst Signs our screen printed jobs are tailored to our customer's requirements.
If durability is a prime criteria, screen printing offers the best solution for lifespan and vivid colour retention.